In a virtual conversation with friends this week, I mentioned that I almost wish I was back in graduate school right now. My MA is in Communication and Leadership, and the opportunity to study leadership during the pandemic would have been fascinating. This comment prompted a long discussion of how our employers and elected officials are handling leadership during this time. As we shared our professional experiences, we realized that they ran the gamut between people we felt had completely crushed the challenge, and others that had been nothing but a disappointment (one friend is actually looking to change jobs because of an utter loss of confidence in his organization's leadership).
In our conversation, some common elements emerged among the leaders we considered most effective, and what we wish we were seeing from others. These are not new ideas, and they are also important during more traditional times, but the past five months have really highlighted their importance. I've been lucky in that while not everyone in my organization has met the moment, Maria, who runs my department, has been a shining example of leadership during the pandemic.
Here's what good leaders are getting right:
Communication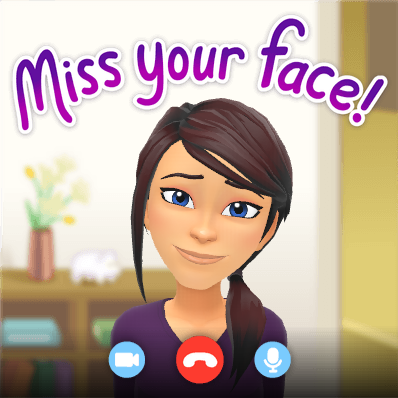 There's definitely uncertainty about the balance between too much communication and not enough. One of my friends complained that his boss deliberately scaled back communication to almost zero shortly after they began working from home, saying that he didn't want to put additional pressure on anyone. While he had good intentions, his employees felt lost and uncertain. They requested an increase in interaction, especially opportunities to talk to him in real time to ask questions and share concerns. Unfortunately, those requests didn't prompt any changes, as he maintained faith in his philosophy that the best thing he could do for his employees was to let them do their jobs with minimal input from him. This became especially problematic when he sent emails with new policies and tasks without, in his employees' opinion, allowing them sufficient opportunity to weigh in or get clarification. On the other end of the spectrum are leaders who are micromanaging from a distance.
Good leaders have sought to find that balance, and a key element has been asking their students how much interaction they need, what format is most effective, and if they need to adjust for specific circumstances. That speaks to a broader element of effective leadership: listening. Not only does having their voices heard make people feel respected and valued, but a variety of perspectives also contributes to leaders making the best decisions and avoiding missteps.
One thing I have really appreciated about Maria is that she has given us frequent updates, even when there's nothing to report. Just knowing that "we still haven't made a decision about X concern" lets me know that progress is being made, and that she hasn't forgotten about things that matter to us.
That's also reflective of…
Empathy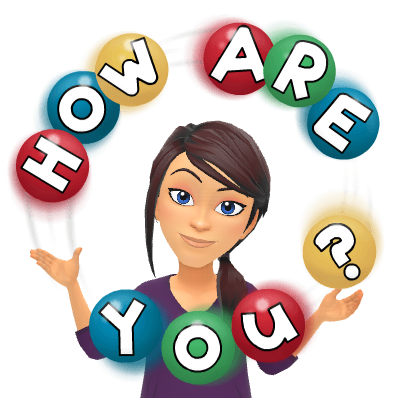 Because she asks questions and listens to the answers, Maria knows how we're feeling and what we need, and tries to make things happen. In a conversation we had back in April, she said, "I don't know all the ins and outs of your job under normal circumstances, and this definitely isn't normal. I'm counting on you to tell me how I can support you". Just hearing her say that helped allay some of my worries, and when she followed up on the things we talked about, it was huge. In several cases, she's pushed hard in conversations with her own superiors because of our needs and concerns.
Maria has always been interested in us as people, but she's really increased her focus on our personal relationships since we've been working from home. She has made a point of asking questions about people's families, hobbies, and activities, which has made me realize how little I knew about a lot of people's lives outside of work.
That leads me to…
Team Building
I've gotten to know some of my colleagues (including Maria herself) better in the past five months than I have in five years. She has also created lots of voluntary fun stuff that has really brought us together, like inviting us to take and share pictures related to various themes (like "your thinking space" or "trying something new") or asking questions like "What would be title of your TED Talk?" She also created a weekly optional Zoom meeting just to talk – not about work, but about life, concerns, and how we're doing. Finally, she invited us to participate in a group text for, as she said, "whatever's on your mind", which we've used to discuss all kinds of things, share memes and news articles, update each other on daily events, and so on.
We had a well-functioning department before the pandemic, but the progress we've made over the past few months is astonishing. As a result of our increased closeness, we're working together and supporting each other more effectively, and everyone is on more solid emotional footing.
Work Ethic
In the conversation with my friends, one lamented that she has no idea what her boss is doing, except sending emails that increase expectations on her and her colleagues. "I'm not saying he isn't working," she said, "but I have no evidence that he is…which makes me wonder." It's harder to lead by example from a distance, but if someone is able to demonstrate that they're working hard, it encourages others to do the same.
There's no question that Maria is doing at least as much work as the rest of us, because she's been transparent about how she's spending her time. Additionally, she's gotten involved in projects that she normally only supervises, offering some day to day guidance and even taking on some of the workload. That's had a couple of results. First, our respect for her has really increased. Second, we're all motivated to work harder for Maria, specifically, and to do things she asks. Finally, those of us who have leadership positions within the department are following her example by making sure that we're working as hard, or harder, than anyone else on our teams.
Have you experienced effective or ineffective leadership during the pandemic? What do you think are qualities of a good leader?